WELCOME
Precision Pipe Supports offer an extensive service in the supply and manufacture of pipe support and steelwork packages.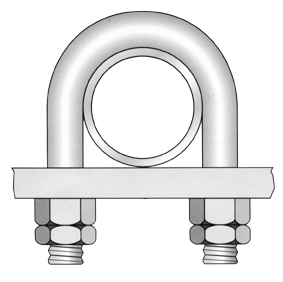 Our pipe supports are continually supplied to most of the leading Petro-Chemical Plants and contractors throughout the United Kingdom.
CUSTOMISE
We also have the facility to Manufacture & Supply various steelwork to your design including ladders, platforms, handrails & flooring, allowing the pipework engineers to concentrate on the supply of pipework.
SERVICE
Over the last few years we have built up a reputation to be able to react quickly to our customers requirements, either on the pipe support side, where our substantial stocks enable many items to be dispatched on the same day, or on the steelwork side, where purpose made items can be supplied and galvanised within a few days.
All materials and manufacturing processes are subject to our quality assurance procedures.
EASYFIT
Our Easyfit Beam Clip Assemblies are a quick and easy method of supporting a pipe from a beam by simple, easy to install, cantilever brackets. These eliminate the need for site drilling or welding.
For further information on our products, or for a copy of
our brochure, please contact our sales department at
(01274) 576216.
Our sales engineers are available to visit your offices or site to discuss
your requirements at any time.